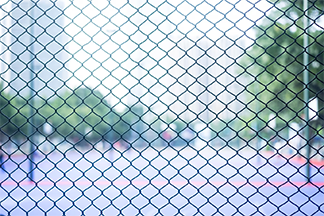 Are you a Mississauga resident in need of a durable and functional fencing solution? Whether you're aiming to enhance your property's security, create a safe play area for children and pets, or simply define your boundaries, a chain fence can be an excellent choice. However, finding the right contractors and services for your fence installation is crucial to ensure a smooth and successful project. That's where Fancy Fence comes in, offering top-notch installations and exceptional service. In this blog post, we'll guide you through the process of finding reputable chain fence contractors in Mississauga and highlight the advantages of choosing a Fancy Fence for your installation needs.
Do Your Research: Begin by conducting thorough research online. Look for local contractors in Mississauga who specialize in fence installations. Read reviews, browse their websites, and assess their experience and expertise.
Ask for Recommendations: Reach out to friends, family, and neighbors who have had chain fences installed. They can provide valuable insights into their experiences with different contractors.
Check Credentials: Ensure that the contractors you're considering are licensed, insured, and have a good standing with relevant industry organizations. This guarantees professionalism and adherence to quality standards.
Visit Showrooms or Past Projects: If possible, visit some of the completed fence installations by the contractors you're considering. This will allow you to assess the quality of their work firsthand.
Requests Multiple Quotes: Contact several contractors to request quotes for your project. This will give you an idea of the average cost and help you avoid overpaying.
Inquire About Experience: Ask potential contractors about their experience with chain fence installations in Mississauga. A contractor with a track record of successful projects is more likely to deliver satisfactory results.
Seek Transparent Communication: Choose contractors who communicate clearly and are willing to answer your questions. Transparent communication is essential for a smooth and stress-free installation process.
Check References: Ask contractors for references from previous clients in Mississauga. Reach out to these references to inquire about their experiences and overall satisfaction with the contractor's work.
Review Contracts Thoroughly: Before signing any agreements, carefully review the contract. Ensure that all project details, timelines, materials, costs, and warranties are clearly outlined.
Verify Permits and Regulations: Make sure the contractor is familiar with local zoning regulations and obtains any necessary permits for the chain fence installation in Mississauga.
Ask About Warranty: Inquire about the warranty offered for the materials and labor. Reputable contractors often stand by their work with warranties that provide peace of mind.
Selecting the right contractor for your Mississauga chain fence installation is a critical step in ensuring a successful and hassle-free project. By following these expert tips from Fancy Fence, you can make an informed decision, confidently choose a reputable contractor, and transform your property with a chain fence that adds value and enhances its aesthetic appeal.