We are a team of experts who specialize in crafting custom iron fences for both residential and commercial properties. Our iron fences not only provide a durable and secure perimeter for your property but also add a touch of elegance and sophistication to your outdoor space.
At Fancy Fence, we take pride in using only the highest quality materials to construct our iron fences. Our team of skilled craftsmen has years of experience in the industry and they use their knowledge to create a fence that perfectly suits your property's needs and complements its architectural style.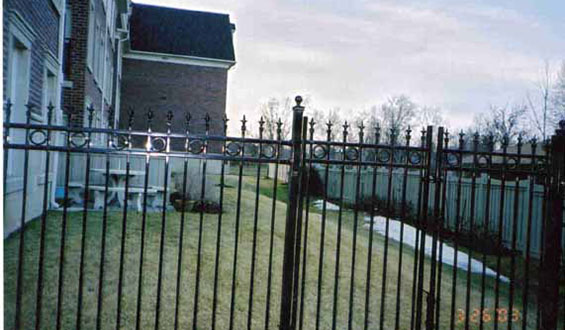 Our iron fences are built to last and we stand behind the quality of our workmanship. We offer a warranty on all of our iron fences, ensuring that you have peace of mind knowing that your fence will provide security and protection for years to come.
If you are looking for a reliable and experienced team to build your iron fence, look no further!
Contact us today to schedule a consultation