If you're looking for a beautiful, classic way to add privacy and security to your property, a wood fence might be just what you need. Our team of skilled professionals has years of experience designing, building, and maintaining wood fences of all types and sizes. Whether you need a new fence installed, an old one repaired, or just some routine maintenance, we've got you covered.
Why Choose a Wood Fence?
Wood fences are a popular choice for many reasons. They offer a timeless look that can complement any home or property, and they provide an effective way to keep unwanted visitors out while keeping children and pets safely contained. Wood fences are also incredibly versatile, with a wide range of styles and finishes to choose from. Whether you prefer a rustic, natural look or a more polished and refined finish, we can help you design the perfect wood fence to meet your needs.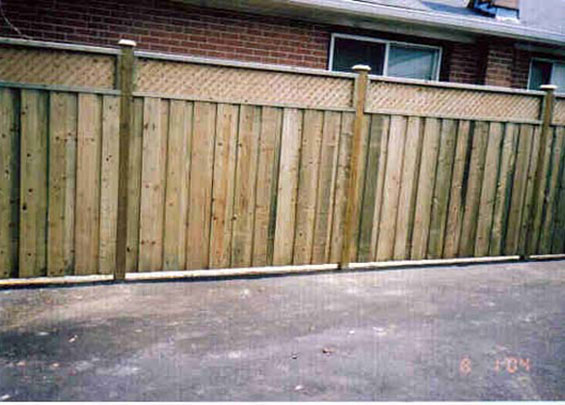 If you're ready to enhance the beauty and security of your property with a wood fence, don't hesitate to contact us today. Our team of experts will be happy to discuss your needs, provide a free estimate, and help you get started on your wood fence project. Take the first step towards a beautiful, functional, and durable wood fence.
Call us now to schedule your consultation