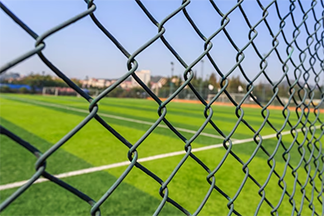 When it comes to enhancing the beauty, security, and durability of your home, few options can rival the timeless elegance of iron fences. Iron fences not only provide a strong and sturdy perimeter but also add a touch of sophistication and charm to your property. In this blog post, we will delve into the unique features and benefits of iron fences, highlighting why they are the perfect choice for homeowners looking to achieve a seamless blend of strength and style.
Strength and Security
One of the standout features of iron fences is their exceptional strength and security. Iron is renowned for its durability, making it a reliable choice for protecting your property. The robust construction of iron fences acts as a strong deterrent to potential intruders, providing an added layer of security and peace of mind. Whether you're looking to secure your backyard, create a safe play area for children and pets, or simply enhance the overall security of your home, an iron fence is a reliable solution.
Timeless Elegance
Iron fences exude a timeless elegance that adds a touch of sophistication to any home. The intricate designs and delicate details of the ironwork make a striking statement, enhancing the overall aesthetics of your property. Whether you prefer a classic and ornate design or a more modern and minimalist look, iron fences offer a wide range of customizable options to suit your personal style and complement the architectural theme of your home.
Durability and Low Maintenance
In addition to their strength and style, iron fences are known for their exceptional durability and low maintenance requirements. Iron is highly resistant to the elements, including harsh weather conditions, making it a long-lasting fencing option. Unlike wood or vinyl, iron fences do not require frequent painting or staining. A simple regular cleaning and occasional touch-ups are usually sufficient to keep your iron fence looking pristine for years to come, saving you time and effort in maintenance.
Customizable Options
Iron fences offer a high level of customization, allowing you to create a fence that truly reflects your style and preferences. From the choice of ornamental patterns, picket styles, and post caps to the selection of finishes and colors, you can tailor your iron fence to suit your unique taste and enhance the overall curb appeal of your home. The ability to personalize your iron fence ensures that it seamlessly integrates with your landscaping and complements the architectural features of your property.
Whether you're looking to enhance the security of your property, add a touch of sophistication to your home's exterior, or create a stunning boundary, an iron fence from Fancy Fence Ontario can transform your vision into reality. Explore the customizable options available and experience the lasting beauty and durability of an iron fence that will truly stand the test of time.